Latest edition: Prodigal Father - Short Film
Tweet
Episode Details
Original tape date: September 13, 2018.
First aired: September 13, 2018.
'Prodigal Father' follows a filmmaker as he explores the aftermath of his father's decades-long heroin addiction and violent past. How do a mother and her eight children survive with a father in-and-out prison?

Taking place over 20 years after his father's last arrest, the filmmaker learns that change is possible, but redemption is not always without regret.

Guest List
Web Extras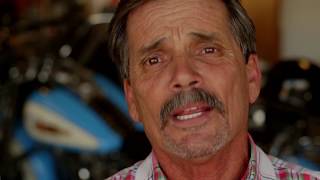 Interview - Robert Exley Jr.
Robert Exley Jr. talks about the difficulties in covering one's own personal history.