This edition: Arts in the City
Tweet
Episode Details
Original tape date: June 13, 2013.
First aired: June 13, 2013.
In this episode:

• Host Magalie Laguerre-Wilkinson interviews the Tony nominated director of NEWSIES, Jeff Calhoun;

• Donna Hanover reports on Tony Bennett's passion for a unique school in Queens;

• Pat Collins with the best summer movies;

• Mike Gilliam with an up close look at all that's happening around the city and beyond this summer;

• Aspiring singer & songwriter Anthony D'Amato with a private performance of a very special song;

• And a never before seen glimpse of the Civil War.


For More Information:

Frank Sinatra School - franksinatraschoolofthearts.org
Anthony D'Amato Music - www.anthonydamatomusic.com/home
Civil War Exhibit - Metropolitan Museum - www.metmuseum.org
Around Town:
• American Museum of Natural History - www.amnh.org
• Lincoln Center - lc.lincolncenter.org
• River to River Festival - www.rivertorivernyc.com
• Brooklyn Museum - www.brooklynmuseum.org
• Make Music NY - makemusicny.org
• Museum of Modern Art - www.moma.org


Guest List
Web Extras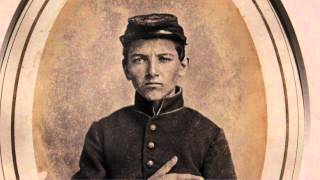 Civil War
Jeff L. Rosenheim, curator of the Met Civil War exhibit, points out an image of survival.
Tuesday, May 28 - 8:00pm
Wednesday, May 29 - 8:00am, 2:00pm
Saturday, June 1 - 6:00pm
Sunday, June 2 - 8:30am
Tuesday, June 11 - 8:00pm
Wednesday, June 12 - 8:00am, 2:00pm
Saturday, June 15 - 6:00pm
Sunday, June 16 - 8:30am
Tuesday, May 14 - 8:00pm
Wednesday, May 15 - 8:00am, 2:00pm
Saturday, May 18 - 6:00pm
Sunday, May 19 - 8:30am
Tuesday, April 23 - 8:00pm
Wednesday, April 24 - 8:00am, 2:00pm
Saturday, April 27 - 6:00pm
Sunday, April 28 - 8:30am