This edition: July 2013
Tweet
Guest List
Susan Benedetto Co-Founder , Exploring the Arts
Martha Bowers Executive Director, Dance Theatre Etcetera
Alex Crowley Assistant Editor, Reviews, Publisher's Weekly
Fia Davis Principal, Urban Assembly School for the Performing Arts
Judith Eloise Hooper Gallery Manager, BWAC
Emily Hopkins Student, Hunter College
Yulanda Knights Dance Teacher, Urban Assembly School for the Performing Arts
Michelle Materre Strategic Programmer for Independent Films, MIST Harlem
Mark Peskanov President, Executive & Artistic Director, Bargemusic
David Sharps President, Waterfront Museum
Destiny Snipes Junior, Vocal Major, Urban Assembly School for the Performing Arts
Web Extras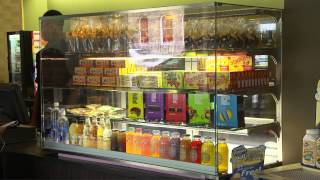 MIST Harlem
Beyond providing entertainment, MIST is known for being a fair trade social venture.
Bargemusic
Mark Peskanov, president of Bargemusic recalls when he first met founder Olga Bloom.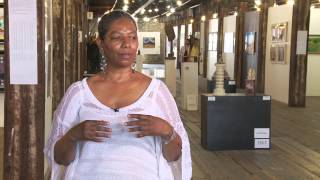 BWAC and their Artists
Judith Eloise Hooper, Gallery Manager for BWAC, talks about the role of emerging artists.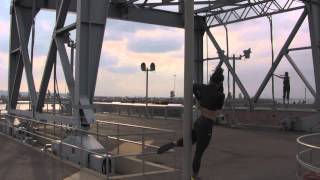 Dance on the Greenway
Martha Bowers, of Dance Etcetera, talks about the "Dance on the Greenway" event.
Tuesday, May 28 - 8:00pm
Wednesday, May 29 - 8:00am, 2:00pm
Saturday, June 1 - 6:00pm
Sunday, June 2 - 8:30am
Tuesday, June 11 - 8:00pm
Wednesday, June 12 - 8:00am, 2:00pm
Saturday, June 15 - 6:00pm
Sunday, June 16 - 8:30am
Tuesday, May 14 - 8:00pm
Wednesday, May 15 - 8:00am, 2:00pm
Saturday, May 18 - 6:00pm
Sunday, May 19 - 8:30am
Tuesday, April 23 - 8:00pm
Wednesday, April 24 - 8:00am, 2:00pm
Saturday, April 27 - 6:00pm
Sunday, April 28 - 8:30am