This edition: November 2013
Tweet
Episode Details
Original tape date: November 12, 2013.
First aired: November 15, 2013.
Ernabel Demillo sits down with award-winning playwright David Henry Hwang to talk about his contributions to the theater and his new play, "Kung Fu", a new musical about the life of Bruce Lee.

Tinabeth Pina visits 54 Below, a supper club that hosts nightly performances, to speak with their Director of Original Programming, Phil Geoffrey Bond, about the world of cabaret.

Barry Mitchell visits The Amygdaloids, a New York City band made up of scientists who shed their scientific garb at night and take to the stage with songs about love and life peppered with insights drawn from research about mind, brain and mental disorders.

Lisa Beth Kovetz speaks with an assortment of dancers and choreographers to ask, "how do we preserve and share choreography?"

Plus some of the best museum gift shops to visit this holiday season:
Guggenheim Store - www.guggenheimstore.org
New-York Historical Society Museum Store - www.nyhistorystore.com
The Jewish Museum Shops - shop.thejewishmuseum.org

Guest List
Phil Geoffrey Bond Director of Original Programming, 54 Below
Jeff Edwards Dancer, Choreographer, Ballet Master, The Juilliard School
Penny Fuller Performer
David Henry Hwang Playwright in Residence, Signature Theatre
Adam Kantor Performer
Celia Keenan-Bolger Actor, "The Glass Menagerie"
Ph.D. Joseph E. LeDoux Center For Neural Science, New York University
Andrea Marcovicci Performer
Christopher Pennington Executive Director, The Jerome Robbins Foundation
Zachary Quinto Actor, "The Glass Menagerie"
Vivian Reed Performer
Ph.D. Daniela Schiller Mount Sinai School of Medicine
Jarrod Spector Performer
Amanda Thorpe The Amygdaloids
Anna Truxes Retail Business Manager, Guggenheim Museum
Jon Weatherman Supervisor of Merchandise Operations, New-York Historical Society
Lynne Weber Executive Director, The Dance Notation Bureau
Stacey Zaleski Director of Merchandising, The Jewish Museum
Web Extras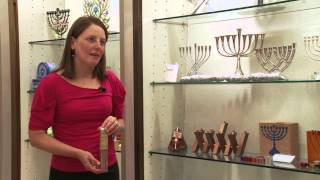 Thanksgivukkah - Jewish Museum
We went to the Jewish Museum gift shop to see their Chanukah menurkey for Thanksgivukkah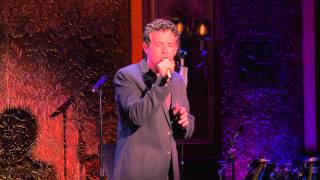 Cabaret: Jarrod Spector
Broadway Actor Jarrod Spector discusses his quest to redefine the definition of cabaret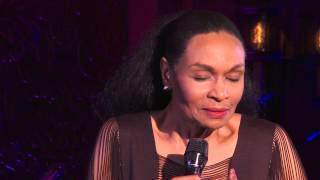 Cabaret: Vivian Reed
Actress Vivian Reed talks about what Cabaret means to her and its importance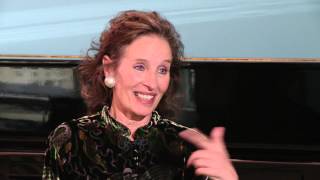 Cabaret: Andrea Marcovicci
Andrea Marcovicci talks about performing Moonlight Cocktail and sings for us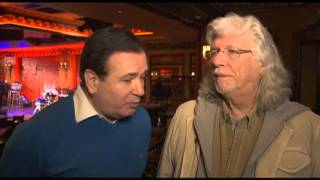 Cabaret: Making Better Actors
Lee Roy Reams and Martin Charnin discuss how doing cabaret made them better actors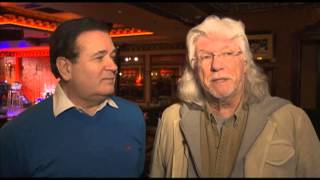 Cabaret: Impact on Broadway
Lee Roy Reams and Martin Charnin talk about the major effects cabaret had on broadway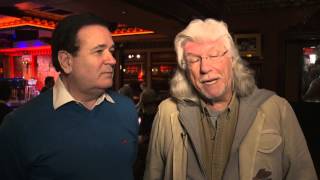 Cabaret: What Does It Mean?
Lee Roy Reams and Martin Charnin discuss the importance and the meaning of cabaret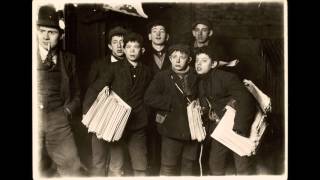 Lewis Hine and JFK at the ICP
Brief explanations of two exhibits. The first of Lewis Hine and the second of JFK.
Tuesday, May 28 - 8:00pm
Wednesday, May 29 - 8:00am, 2:00pm
Saturday, June 1 - 6:00pm
Sunday, June 2 - 8:30am
Tuesday, June 11 - 8:00pm
Wednesday, June 12 - 8:00am, 2:00pm
Saturday, June 15 - 6:00pm
Sunday, June 16 - 8:30am
Tuesday, May 14 - 8:00pm
Wednesday, May 15 - 8:00am, 2:00pm
Saturday, May 18 - 6:00pm
Sunday, May 19 - 8:30am
Tuesday, April 23 - 8:00pm
Wednesday, April 24 - 8:00am, 2:00pm
Saturday, April 27 - 6:00pm
Sunday, April 28 - 8:30am