This edition: March 2014
Tweet
Episode Details
Original tape date: March 10, 2014.
First aired: March 14, 2014.
We talk with some of the top graffiti artists featured in The Museum of the City of New York's new exhibit -- "City As Canvas: Graffiti Art from the Martin Wong Collection" -- about how graffiti began as an illicit activity and evolved into an art form with the help of people like Martin Wong, growing into a worldwide phenomenon.

A studio visit with NYC-based Dutch artist Hans Broek, a 2014 finalist to paint the royal portrait of the brand new King of the Netherlands. Broek tells correspondent Lisa Beth Kovetz about the thoughts and emotions that go through his head as the brush hits the canvas.

Pat Collins goes behind the scenes of the hit musical, Newsies. She visits one of their dance studios to speak with Christopher Gattelli, the show's dance choreographer to talk about his Tony award winning choreography.

Donna Hanover sits down to talk with Charles Busch, famed playwright and female impersonator, and his longtime friend and co-star, Julie Halston, on the set of their latest collaboration, The Tribute Artist.

Brooklyn-born comedian Kerry Coddett created a firestorm when she wrote several articles critical of Saturday Night Live's lack of diversity. It got her international attention -- and an audition with SNL's executive producer Lorne Michaels.

Guest List
Charlie Ahearn Director, "Wild Style"
Hans Broek Painter
Charles Busch Playwright/Actor, "The Tribute Artist"
Kerry Coddett Comedian
Sean Corcoran Curator of Prints and Photographs, Museum of the City of New York
Daze Artist
Ben Fankhauser Actor 'Davey', "Newsies"
John Michael Fiumara Actor, "Newsies"
Hogan Fulton Actor, "Newsies"
Futura 2000 Artist
Christopher Gattelli Choreographer, "Newsies"
Julie Halston Actress, "The Tribute Artist"
Lady Pink Artist
Daniel Quadrino Actor, "Newsies"
Lee Quiñones Artist
Jack Scott Actor, "Newsies"
Sharp Artist
Web Extras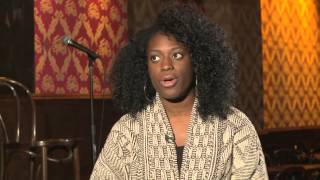 Comedian Kerry Coddett
Kerry Coddett tells how her passion for fashion led to freelance work for a famous rapper.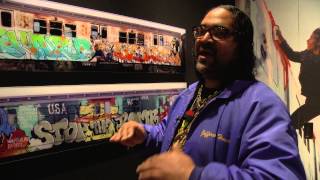 Graffiti Artist: Sharp
Graffiti artist Sharp, talks about how much time went into actively painting trains.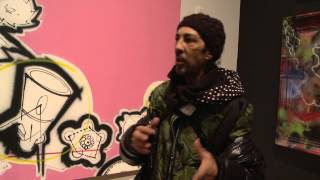 Graffiti Artist: Futura 2000
Futura 2000, talks about how he got to know graffiti art collector Martin Wong.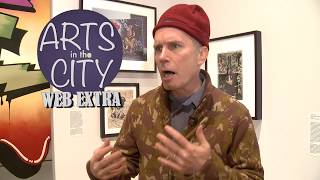 Filmmaker: Charlie Ahearn
Wild Style filmmaker Charlie Ahearn, talks about Martin Wong and his impact on graffiti.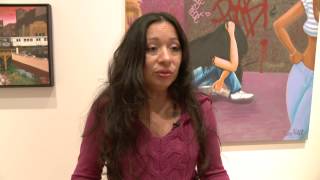 Graffiti Artist: Lady Pink
Graffiti artist Lady Pink, discusses how she got her name.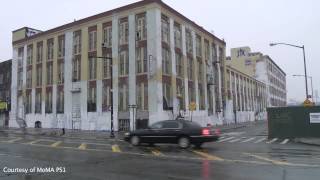 Graffiti Artist: Daze
Graffiti artist Daze, talks about the recent white-washing of 5 Pointz.
Tuesday, May 28 - 8:00pm
Wednesday, May 29 - 8:00am, 2:00pm
Saturday, June 1 - 6:00pm
Sunday, June 2 - 8:30am
Tuesday, June 11 - 8:00pm
Wednesday, June 12 - 8:00am, 2:00pm
Saturday, June 15 - 6:00pm
Sunday, June 16 - 8:30am
Tuesday, May 14 - 8:00pm
Wednesday, May 15 - 8:00am, 2:00pm
Saturday, May 18 - 6:00pm
Sunday, May 19 - 8:30am
Tuesday, April 23 - 8:00pm
Wednesday, April 24 - 8:00am, 2:00pm
Saturday, April 27 - 6:00pm
Sunday, April 28 - 8:30am