This edition: September 2014
Tweet
Episode Details
Original tape date: September 3, 2014.
First aired: September 12, 2014.
Magalie Laguerre-Wilkinson hosts the season premiere of Arts in the City from the Museum of the Moving Image in Astoria, Queens.

Stories in this episode include Donna Hanover's emotional interview with holocaust survivor Fred Terna; Tony Guida, making his Arts in the City debut, discovering the work of famed Looney Tunes animator Chuck Jones; a look at 100 years of slapstick comedy with Barry Mitchell; Andrew Falzon's preview of the latest 3D movie being shown at the American Museum of Natural History; and Tinabeth Pina's interview with feminist artist Linda Stein.

Guest List
Web Extras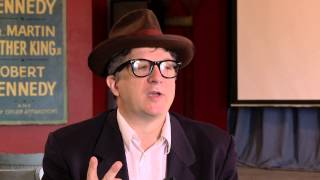 Silent Film: A History
Trav S.D. talks about silent film comedian Harold Lloyd.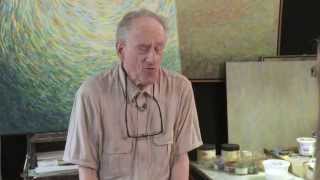 Fred Terna Interview Excerpt 1
How he became an artist in Theresienstadt concentration camp.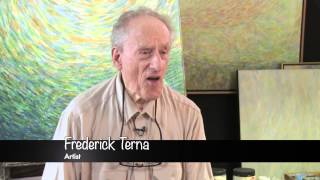 Fred Terna Interview Excerpt 2
How Holocaust art falls into 2 categories -- art created during the Holocaust and afterwards.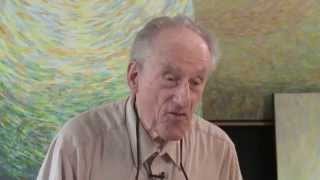 Fred Terna Interview Excerpt 3
What was impact impact of Holocaust on his art after his liberation from the camps.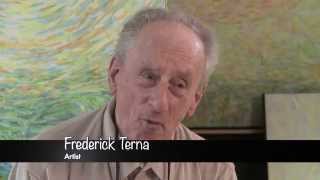 Fred Terna Interview Excerpt 4
His legacy.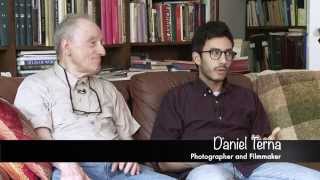 Fred Terna Interview Excerpt 5
Terna's son Daniel talks with his father about their different art styles.
Tuesday, May 28 - 8:00pm
Wednesday, May 29 - 8:00am, 2:00pm
Saturday, June 1 - 6:00pm
Sunday, June 2 - 8:30am
Tuesday, June 11 - 8:00pm
Wednesday, June 12 - 8:00am, 2:00pm
Saturday, June 15 - 6:00pm
Sunday, June 16 - 8:30am
Tuesday, May 14 - 8:00pm
Wednesday, May 15 - 8:00am, 2:00pm
Saturday, May 18 - 6:00pm
Sunday, May 19 - 8:30am
Tuesday, April 23 - 8:00pm
Wednesday, April 24 - 8:00am, 2:00pm
Saturday, April 27 - 6:00pm
Sunday, April 28 - 8:30am