This edition: February 2015
Tweet
Episode Details
Original tape date: February 4, 2015.
First aired: February 13, 2015.
Magalie Laguerre-Wilkinson hosts this month's episode of Arts in the City from The Studio Museum in Harlem.

Segments include Tony Guida's story on Brooklyn's historic Kings Theatre, finally restored after lying dormant for almost 40 years; Lisa Beth Kovetz' tour of the best jazz clubs in Harlem; Tinabeth Pina's interview with Chita Rivera about the history of New York's iconic music venue, Birdland; two stories from Donna Hanover and Carol Anne Riddell about the history behind one of the most successful musicals of all time, Fiddler on the Roof; and Barry Mitchell's profile of Art Amnesty at MoMA PS1.

Guest List
David Anderson CEO and President, ACE Theatrical
Jim Caruso Producer/Host, Broadway at Birdland
Derek Fleming Director of Business Development, Red Rooster/Ginny's
Bruce Friedman Kings Theatre Supporter
Wycliffe Gordon Trombone Player
Sam Hargress Owner, Paris Blues
Barbara Isenberg Author, "Tradition!: The Highly Improbable, Ultimately Triumphant Broadway to Hollywood story of Fiddler on the Roof, the World's Most Beloved Musical"
Arlene Jacobs Kings Theatre Patron
Matt Lambros Photographer
Joanna Merlin Actor/Casting Director
Rob Middleton Bandleader, Birdland Big Band
Jocelyn Miller Curatorial Assistant, MoMA PS1
Chita Rivera Legendary Entertainer
Ron Schweiger Brooklyn Borough Historian
Alexander Smalls Restauranteur, Minton's
Alisa Solomon Professor/Author, "Wonder of Wonders: A Cultural History of Fiddler on the Roof"
Gianni Valenti Owner, Birdland
Jerry Zaks Actor, Director
Web Extras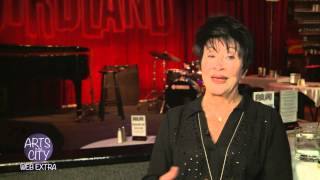 Chita's Musical Family
Chita Rivera talks about music in her family.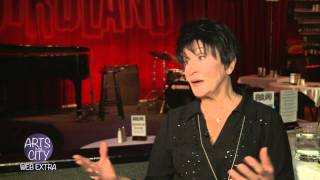 Chita Talks About Her Parents
Legendary performer Chita Rivera tells us about her parents.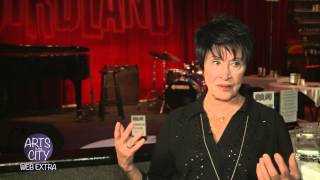 Chita on Performing
Chita Rivera tells us about her passion for performing live.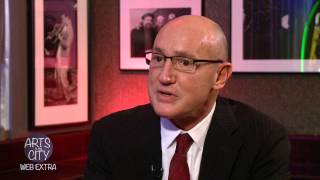 Birdland - Jazz Mecca
Gianni Valenti tells Tinabeth Pina why Birdland is known as the jazz corner of the world
Tuesday, May 28 - 8:00pm
Wednesday, May 29 - 8:00am, 2:00pm
Saturday, June 1 - 6:00pm
Sunday, June 2 - 8:30am
Tuesday, June 11 - 8:00pm
Wednesday, June 12 - 8:00am, 2:00pm
Saturday, June 15 - 6:00pm
Sunday, June 16 - 8:30am
Tuesday, May 14 - 8:00pm
Wednesday, May 15 - 8:00am, 2:00pm
Saturday, May 18 - 6:00pm
Sunday, May 19 - 8:30am
Tuesday, April 23 - 8:00pm
Wednesday, April 24 - 8:00am, 2:00pm
Saturday, April 27 - 6:00pm
Sunday, April 28 - 8:30am