This edition: March 2015
Tweet
Episode Details
Original tape date: March 1, 2015.
First aired: March 13, 2015.
Magalie Laguerre-Wilkinson hosts this month's episode of Arts in the City from The Salmagundi Club by Union Square.

Segments include Ernabel Demillo's story on the blossoming arts scene in Jersey City; Carol Anne Riddell's profile of PROOF, an organization that is dedicated to raising awareness of the horrible act of genocide through visual storytelling; Magalie Laguerre-Wilkinson tours an exhibition at The Museum at FIT on the 1970s' dresses and clothing of legendary designers Yves Saint Laurent and Halston; Tony Guida visits the Martinez Hand Rolled Cigar Store, speaking with its owner, Jesus Martinez, about the craft that goes into hand rolling a cigar; Donna Hanover goes to The Moth's StorySLAM; and Barry Mitchell finds out about the true origins of the classic board game, Monopoly.

For more information:
Salmagundi Club - www.salmagundi.org
Jersey City Arts Scene - www.manacontemporary.com
- www.jctcenter.org
- www.jctcenter.org/#!white-eagle-hall/cexb
PROOF - proof.org/
Lauren Bacall: The Look - fitnyc.edu/23400.asp
Art of Cigar Making - www.martinezcigars.com
The Moth - themoth.org
- ophiraeisenberg.com
New York International Children's Film Festival - www.gkids.com
The Monopolists - marypilon.com

Guest List
Jonathan Caldwell Cigar Enthusiast
Ophira Eisenberg Host, The Moth
Anita Flores The Moth Attendee
Kate Greathead Storyteller, The Moth
John Hazel Monopoly Enthusiast
Jenifer Hixson Senior Producer, The Moth
Frank Iacono Monopoly Enthusiast
Leora Kahn Executive Director, Proof
Linda Latifaj The Moth Attendee
Eugene Lemay Founder and President, Mana Contemporary
Olga Levina Artistic Director, Jersey City Theater Center
Noah Lipman Professor, Monmouth University
Jesus Martinez Owner, Martinez Hand Rolled Cigar Store
Emma McClendon Assistant Curator of Costume, The Museum at FIT
Yigal Ozeri Co-Founder, Mana Contemporary
Aileen Park Judge, The Moth
Mary Pilon Author, The Monopolists
Francesca Sternfeld The Moth Attendee
Gail Thomas Storyteller, The Moth
Steve Whyte Storyteller, The Moth
Web Extras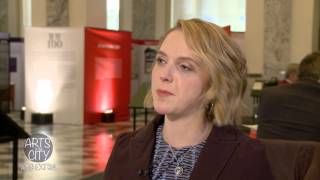 The Monopolists Web Extra
Mary Pilon discusses a copyright infringement case involving Parker Brothers and Monopoly.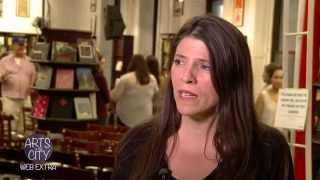 The Moth Web Extra 1
Jenifer Hixson tells us about the origins of The Moth StorySLAM.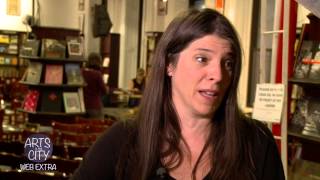 The Moth Web Extra 2
The Moth StorySLAM's Jenifer Hixson gives advice for first time storytellers.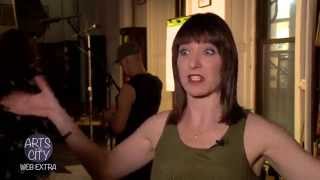 The Moth Web Extra 3
Comedian Ophira Eisenberg explains why she loves hosting The Moth StorySLAMs.
Tuesday, May 28 - 8:00pm
Wednesday, May 29 - 8:00am, 2:00pm
Saturday, June 1 - 6:00pm
Sunday, June 2 - 8:30am
Tuesday, June 11 - 8:00pm
Wednesday, June 12 - 8:00am, 2:00pm
Saturday, June 15 - 6:00pm
Sunday, June 16 - 8:30am
Tuesday, May 14 - 8:00pm
Wednesday, May 15 - 8:00am, 2:00pm
Saturday, May 18 - 6:00pm
Sunday, May 19 - 8:30am
Tuesday, April 23 - 8:00pm
Wednesday, April 24 - 8:00am, 2:00pm
Saturday, April 27 - 6:00pm
Sunday, April 28 - 8:30am