This edition: December 2015
Tweet
Episode Details
Original tape date: December 11, 2015.
First aired: December 11, 2015.
Magalie Laguerre-Wilkinson hosts this month's Arts in the City from the New-York Historical Society.

Tinabeth Piña visits the New-York Historical Society's exhibition on the history of comic book superheroes in NYC.

Pat Collins previews the must-see Broadway shows this holiday season.

Ernabel Demillo tells the story of Chinese-born artist Zhang Hongtu, whose politically-inspired art is on display at the Queens Museum.

Barry Mitchell interviews Kelly Carlin, the author of a new memoir about growing up with her father, comedian George Carlin.

Andrew Falzon profiles artist Ryan Smyth, who designs and builds masks for hockey goaltenders.

Carol Anne Riddell explores the growing trend of coloring books for adults.

This month's Hidden Gem of New York highlights Gracie Mansion's reopening to the public.

Guest List
Web Extras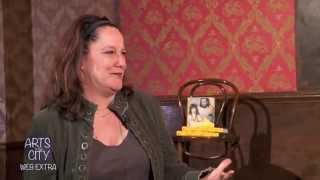 Kelly Carlin Web Extra
Kelly Carlin on how her father would have reacted to our obsession with social media.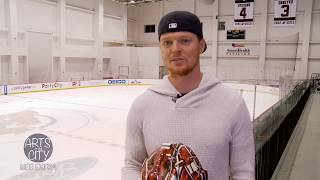 Goalie Mask Art Web Extra
New Jersey Devils starting goaltender Cory Schneider talks about his custom mask.
Tuesday, May 28 - 8:00pm
Wednesday, May 29 - 8:00am, 2:00pm
Saturday, June 1 - 6:00pm
Sunday, June 2 - 8:30am
Tuesday, June 11 - 8:00pm
Wednesday, June 12 - 8:00am, 2:00pm
Saturday, June 15 - 6:00pm
Sunday, June 16 - 8:30am
Tuesday, June 25 - 8:00pm
Tuesday, May 14 - 8:00pm
Wednesday, May 15 - 8:00am, 2:00pm
Saturday, May 18 - 6:00pm
Sunday, May 19 - 8:30am
Saturday, April 27 - 6:00pm
Sunday, April 28 - 8:30am