This edition: March 2017
Tweet
Episode Details
Original tape date: February 23, 2017.
First aired: March 10, 2017.
Mike Gilliam visits 2 exhibits at the New-York Historical Society that feature boxing great Muhammad Ali.

Carol Anne Riddell sits down with author Daisy Goodwin who's both screenwriter and
executive producer behind the PBS series Victoria.

Lisa Beth Kovetz meets an Olympic bronze medalist turned designer.

Tinabeth Piña goes gaga over ''Gaga" -- not the lady but the Israeli dance movement.

Barry Mitchell meets up with some talented young performers who are committed to bringing the joy of song to senior communities around the country.

Andrew Falzon take us to the Lower East side for this month's Hidden Gem -- Copper & Oak.

Guest List
Web Extras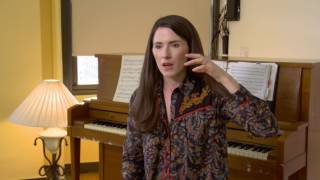 Music Therapy for Dementia
Jackie Vanderbeck DiSalvo describes reaching dementia patients through music.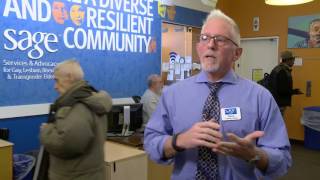 The SAGE Senior Center Midtown
Steve Wilkinson describes programs and services at the LGBT SAGE Senior Center in Chelsea
Tuesday, May 28 - 8:00pm
Wednesday, May 29 - 8:00am, 2:00pm
Saturday, June 1 - 6:00pm
Sunday, June 2 - 8:30am
Tuesday, June 11 - 8:00pm
Wednesday, June 12 - 8:00am, 2:00pm
Saturday, June 15 - 6:00pm
Sunday, June 16 - 8:30am
Tuesday, May 14 - 8:00pm
Wednesday, May 15 - 8:00am, 2:00pm
Saturday, May 18 - 6:00pm
Sunday, May 19 - 8:30am
Tuesday, April 23 - 8:00pm
Wednesday, April 24 - 8:00am, 2:00pm
Saturday, April 27 - 6:00pm
Sunday, April 28 - 8:30am