This edition: May 2018
Tweet
Episode Details
Original tape date: May 8, 2018.
First aired: May 8, 2018.
On this month's Arts in the City: New host Carol Anne Riddell comes to you from the New York Botanical Garden, and Mike Gilliam tells us about the orchid show that's currently there; Donna Hanover shares the story of a new documentary being made about long time Chelsea Hotel resident Gerald Busby; Ari Goldberg tries his hand at stage combat; Carol Anne Riddell introduces a new segment called Book It, where she interviews Barbara Hannah Grufferman about her book Love Your Age; and film critic Neil Rosen shares his summer movie preview with his regular panelists.

Guest List
Web Extras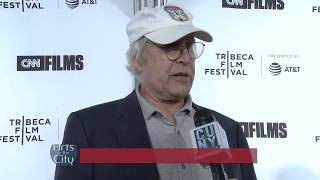 Neil Rosen at Tribeca Red Carpet
Join Neil Rosen at the 17th annual Tribeca Film Festival.
Neil Rosen - Summer Movies 2018
Neil Rosen and his panel preview the 2018 summer movie season.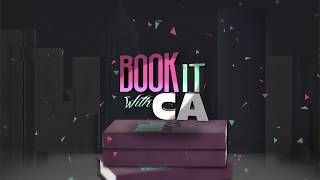 Love Your Age
Barbara Hannah Grufferman talks more about loving your age!
Tuesday, May 28 - 8:00pm
Wednesday, May 29 - 8:00am, 2:00pm
Saturday, June 1 - 6:00pm
Sunday, June 2 - 8:30am
Tuesday, June 11 - 8:00pm
Wednesday, June 12 - 8:00am, 2:00pm
Saturday, June 15 - 6:00pm
Sunday, June 16 - 8:30am
Tuesday, May 14 - 8:00pm
Wednesday, May 15 - 8:00am, 2:00pm
Saturday, May 18 - 6:00pm
Sunday, May 19 - 8:30am
Tuesday, April 23 - 8:00pm
Wednesday, April 24 - 8:00am, 2:00pm
Saturday, April 27 - 6:00pm
Sunday, April 28 - 8:30am