This edition: The Deuce Set Visit, John Amos, Kate White, and more
Tweet
Episode Details
Original tape date: October 9, 2018.
First aired: October 9, 2018.
On the first episode of our new season, Neil Rosen gets exclusive access to the set of HBO's acclaimed period drama, The Deuce, currently running its second season on HBO. Neil visits the re-creation of Times Square in upper Manhattan. Also - Ari Goldberg tells us about a living room concert series; author - and former Cosmopolitan editor - Kate White tells Carol Anne Riddell how to be a gutsy girl; Lisa Beth Kovetz walks us through the long process of bringing a script to the theater stage; and Andrew Falzon visits St. Joseph's School for the Blind, where actor John Amos reads from his first-ever children's book, A World Without Color.

Guest List
Web Extras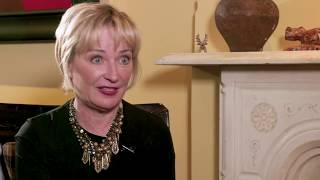 Kate White on Taking Risks
Kate White expands on what it means to take risks in work and life.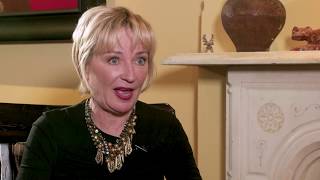 Kate White on Gutsy Girls
Kate White talks about gutsy girls twenty years ago, and today.
Tuesday, May 28 - 8:00pm
Wednesday, May 29 - 8:00am, 2:00pm
Saturday, June 1 - 6:00pm
Sunday, June 2 - 8:30am
Tuesday, June 11 - 8:00pm
Wednesday, June 12 - 8:00am, 2:00pm
Saturday, June 15 - 6:00pm
Sunday, June 16 - 8:30am
Tuesday, May 14 - 8:00pm
Wednesday, May 15 - 8:00am, 2:00pm
Saturday, May 18 - 6:00pm
Sunday, May 19 - 8:30am
Saturday, April 27 - 6:00pm
Sunday, April 28 - 8:30am