This edition: Documentary Memphis Majic; Mary Poppins Returns; and more
Tweet
Episode Details
Original tape date: January 8, 2019.
First aired: January 15, 2019.
On this month's Arts in the City: a look at Eddie Bailey's documentary Memphis Majic; the stars of Mary Poppins Returns; author Therese Anne Fowler talks about her new book, A Well-Behaved Woman: A Novel of the Vanderbilts; photo restorer Ray Simone; and a new book about the last days of Late Night with David Letterman.

Guest List
Web Extras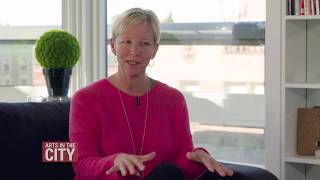 Therese Anne Fowler on Women
Therese Anne Fowler talks about strong women, and the relevance of the Gilded Age to today
Tuesday, May 28 - 8:00pm
Wednesday, May 29 - 8:00am, 2:00pm
Saturday, June 1 - 6:00pm
Sunday, June 2 - 8:30am
Tuesday, June 11 - 8:00pm
Wednesday, June 12 - 8:00am, 2:00pm
Saturday, June 15 - 6:00pm
Sunday, June 16 - 8:30am
Tuesday, May 14 - 8:00pm
Wednesday, May 15 - 8:00am, 2:00pm
Saturday, May 18 - 6:00pm
Sunday, May 19 - 8:30am
Tuesday, April 23 - 8:00pm
Wednesday, April 24 - 8:00am, 2:00pm
Saturday, April 27 - 6:00pm
Sunday, April 28 - 8:30am