This edition: Animals and the Environment
Tweet
Episode Details
Original tape date: April 8, 2014.
First aired: April 22, 2014.
Take an in-depth look at our changing world and the place animals have in helping us survive. From the oceans to our backyards, we'll take an up close look at what we can learn from whales, horseshoe crabs and birds, the role bees play in our well-being and food supply, and how changing habitats have driven bears, deer and even coyotes into our gardens, backyards and city streets. Tinabeth Pina hosts with reports from Mike Gilliam, Donna Hanover, Magalie LaGuerre-Wilkinson and Vianora Vinca.

Guest List
Dr. Elizabeth Alter Marine Biologist
Robert Bate Brooklyn Bird Club
Kelcey Burguess Black Bear Biologist, NJ Dept. of Fish & Wildlife
Eric Collins Owner, Capitol Fishing
Andrew Cote President, New York Beekeepers Association
Fabien Cousteau Ocean Explorer
Peter Dorosh Brooklyn Bird Club
Christine Johnson Curator, Invertebrate Zoology, American Museum of Natural History
David C. Lahti Asst. Prof. Biology, Queens College
Dr. Martin P. Schreibman Distinguished Professor of Biology, Brooklyn College
Tom Stephenson Author, "The Warbler Guide"
Terry Tempest Williams Author, Conservationist
Mark Weckel Conservation Research & Teaching Fellow, American Museum of Natural History
Web Extras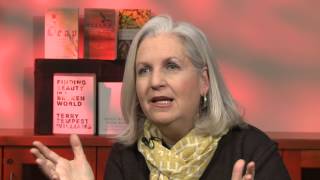 40 Yrs: Endangered Species Act
"This act guarantees that we will not be alone" -- author Terry Tempest Williams.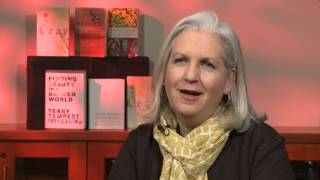 Animals Asking for Our Care
"I believe they know what is at stake & I wonder if we do" -- Terry Tempest Williams.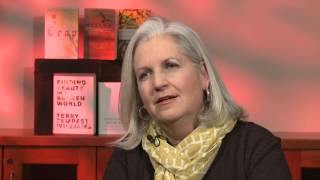 Call of the Wild
"If we heed the call of the wild, we will change our lives" – Terry Tempest Williams.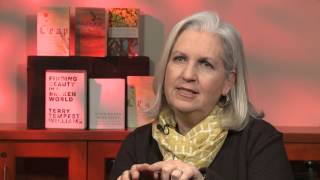 Turning point with the Earth
"We cannot only be concerned with our own kind" – author Terry Tempest Williams.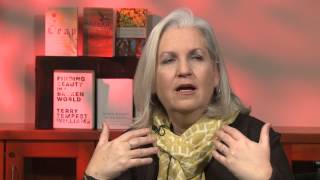 Why Education Matters
"Can we name 10 migrating birds?" -- author Terry Tempest Williams.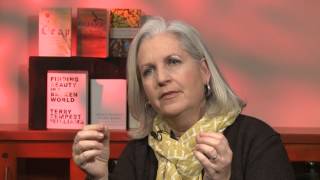 Having Real Relationships
"In order to really meet as human beings, it requires time" - Terry Tempest Williams
Saturday, May 25 - 11:00pm
Monday, May 27 - 6:00am, 12:00pm
Wednesday, May 29 - 3:00pm
Thursday, May 30 - 9:00pm
Friday, May 31 - 10:00am
Saturday, June 1 - 11:00am
Sunday, June 2 - 5:00pm
Tuesday, June 4 - 7:30am, 12:00pm
Friday, June 7 - 4:30am, 9:00am, 2:00pm
Saturday, June 8 - 4:00pm
Monday, June 10 - 7:00am, 1:00pm
Wednesday, June 12 - 1:00am
Friday, June 14 - 6:00am, 4:00pm
Thursday, June 20 - 9:30pm
Friday, June 21 - 9:30am, 2:30pm
Monday, May 20 - 10:00pm
Tuesday, May 21 - 2:00pm
Friday, May 24 - 6:00am, 4:00pm
Saturday, May 25 - 2:10am
Thursday, May 16 - 9:30pm
Friday, May 17 - 9:30am, 2:30pm