This edition: Baseball: The New York Game
Tweet
Episode Details
Original tape date: May 20, 2015.
First aired: September 18, 2015.
Tony Guida Hosts the CUNY TV Special – Baseball: The New York Game.

The history of New York City baseball: its birth, milestones, teams, and cultural impact – from the all stars on the field to the passion of everyday fans. Segments include Tony Guida's investigation into the birth of baseball with MLB official historian John Thorn; Andrew Falzon's retrospective on the city's loss of the Giants and Dodgers and subsequent birth of the Mets as told by New York Times reporter George Vescey, sportscaster Sal Marchiano, and Mets legend Ed Kranepool; Tinabeth's examination of baseball's racial integration from Jackie Robinson through present day including conversations with Jackie Robinson's daughter and teammate - Sharon Robinson and Ralph Branca respectively - and former Negro League player James Robinson; and Mike Gilliam's report on MLB Advanced Media – the engine driving baseball technology into a new age.

Guest List
Ralph Branca Pitcher, Brooklyn Dodgers
Greg Cain Sr Director of Baseball Data, MLBAM
Larry Hans New York Giants Fan
Ed Kranepool First Baseman, New York Mets
Peter Laskowich Baseball Historian
Sal Marchiano Sportscaster, WNBC, WPIX (Retired)
Joe Margolin Brooklyn Dodgers Fan
Howard Megdal New York Mets Fan
Alicia Mullin Director of New Media, MLBAM
James Robinson Third Baseman, Kansas City Monarchs
Sharon Robinson Jackie Robinson's Daughter, Educational Consultant, MLB
John Thorn Official MLB Historian
George Vecsey Author, Sports Columnist, The New York Times (Retired)
Bald Vinny New York Yankees Fan
Web Extras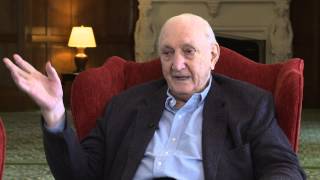 Brooklyn Dodgers: Ralph Branca
Former Brooklyn Dodgers pitcher Ralph Branca reflects on Opening Day with Jackie Robinson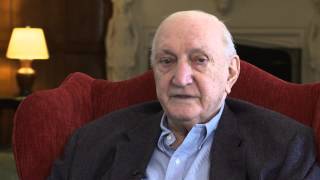 Brooklyn Dodgers: Ralph Branca
The former Brooklyn Dodgers pitcher talks about what he would like to be remembered for.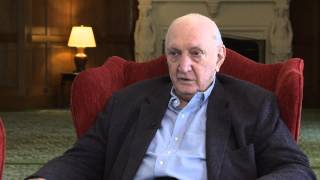 Brooklyn Dodgers: Ralph Branca
Former Brooklyn Dodgers pitcher tells us where he thinks he would stand in today's game.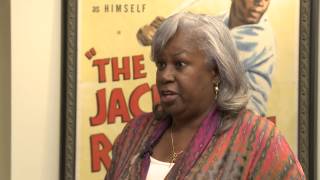 Jackie Robinson Foundation
Sharon Robinson gives some insight into the foundation named in honor of her father.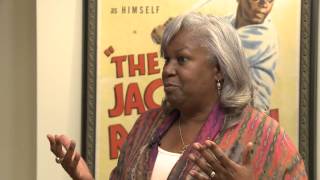 Sharon Robinson
Sharon Robinson tells us what Jackie Robinson was like as a father and as a person.
Monday, May 27 - 12:00pm
Wednesday, May 29 - 3:00pm
Thursday, May 30 - 9:00pm
Friday, May 31 - 10:00am
Saturday, June 1 - 11:00am
Sunday, June 2 - 5:00pm
Tuesday, June 4 - 7:30am, 12:00pm
Friday, June 7 - 4:30am, 9:00am, 2:00pm
Saturday, June 8 - 4:00pm
Monday, June 10 - 7:00am, 1:00pm
Wednesday, June 12 - 1:00am
Friday, June 14 - 6:00am, 4:00pm
Thursday, June 20 - 9:30pm
Friday, June 21 - 9:30am, 2:30pm
Monday, May 20 - 10:00pm
Tuesday, May 21 - 2:00pm
Friday, May 24 - 6:00am, 4:00pm
Saturday, May 25 - 2:10am, 11:00pm
Monday, May 27 - 6:00am
Thursday, May 16 - 9:30pm
Friday, May 17 - 9:30am, 2:30pm