This edition: Premiere
Tweet
Episode Details
Original tape date: June 14, 2013.
First aired: June 14, 2013.
Host Pat Collins interviews Xan Cassavetes, daughter of American independent auteur John Cassavetes and actress Gena Rowlands, and director/writer of "Kiss of the Damned";

Dustin Hoffman talks about directing his first film, "Quartet", starring Maggie Smith;

We take a look at the success of "Silver Linings Playbook" with actress Jacki Weaver and writer/director David O. Russell;

Our panel discussion with Kyle Smith, film critic for the New York Post, Julia Bacha, Creative Director of Just Vision, Jonathan Marc Lipp, Founder of the Big Apple Film Festival, and Barbara Rick, Founder of Out of The Blue Films, Inc., focuses on the role film festivals play for indie producers and commercial productions, and the struggle for financing, marketing and publicity for indie films;

Plus a look at indies coming up this summer.

For More Information:
Xan Cassavetes/Kiss of the Damned - www.magnetreleasing.com/kissofthedamned

Guest List
Related Websites
Web Extras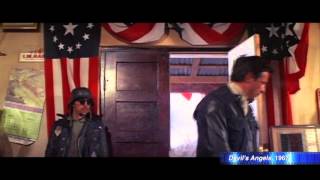 Xan Cassavetes
Xan Cassavetes tells Pat Collins what her father, John, would have thought of her new film.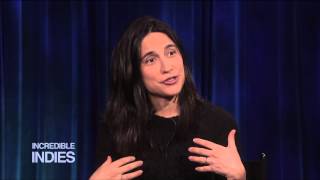 Physical Risk
Filmmaker Julia Bacha discusses the risks associated with filming in the Middle East.