This edition: Jennifer Egan, Colm Tóibín
Tweet
Episode Details
Original tape date: November 20, 2013.
First aired: November 29, 2013.
This episode of "Irish Writers in America," a new 13 part series from CUNY TV (City University of New York television station), features interviews with Jennifer Egan, author of the Pulitzer Prize winning novel, A Visit From the Goon Squad, and Man Booker Finalist and Irish PEN Award winner Colm Tóibín.

Jennifer Egan talks about feeling connected to her Irish roots through her Chicago Police officer grandfather, the benefit of writing by hand, serializing fiction via The New Yorker's Twitter handle, and the geometrical shapes she had in mind while crafting some of her most loved works. Interviewed in her beautiful Brooklyn home, she explains what it is that drives her to write fiction, how writing non-fiction has benefited her fiction writing, and the problem of having to create a false persona in order to participate in social media.

Colm Tóibín is the prolific author of the best selling novel, Brooklyn, about a young woman's immigration to the states from her native Ireland, and, more recently, The Testament of Mary, which he adapted to a one-woman Broadway show. In this interview Colm Tóibín takes on the complicated cultural and political exchange that has gone on between Ireland and America, and, more specifically, President Kennedy as a symbol of Irish prosperity in America. He breaks down the label of "Irish Writer," and the importance of finding the right details in writing fiction. His feelings about the notion of the Irish "storyteller," in addition to his take on so-called "Hiberno-English," put our thinking on these terms into context.

These two masters of the novel have earned a prominent place in fiction for many years to come.

Guest List
Web Extras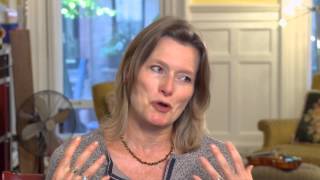 Jennifer Egan on music
Jennifer Egan talks about music as a "time machine" and her use of it in her writing.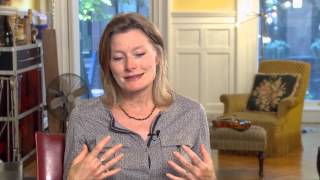 Jennifer Egan on Adaptation
Jennifer Egan talks about what it's like to have her work adapted for screen.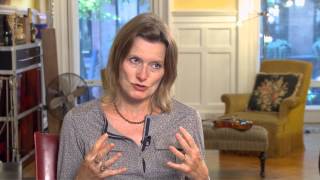 Jennifer Egan on her website
Jennifer Egan talks about innovating a new website, and how the site relates to the work.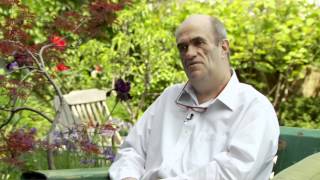 Colm Tóibín on his career
Colm Tóibín talks about each work as a reply to the one before it, his career's evolution.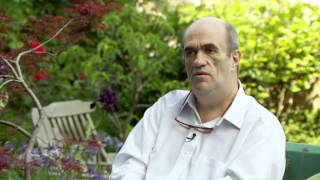 Colm Tóibín on Brooklyn
Colm Tóibín talks about patterns in Brooklyn.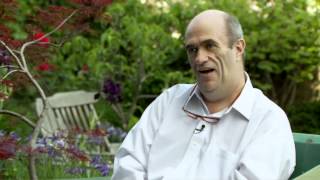 Colm Tóibín on American music
Colm Tóibín talks about the popularity of American music in Ireland.