This edition: Roddy Doyle, Enda Walsh
Tweet
Episode Details
Original tape date: December 3, 2013.
First aired: December 13, 2013.
This episode of "Irish Writers in America," a new 13 part series from CUNY TV (City University of New York television station), features interviews with Roddy Doyle, the icon of Irish literature who broke onto the scene with the story of American pop music's invasion of Dublin, The Commitments, and Enda Walsh, who won a Tony Award for his libretto of Once.

Roddy Doyle talks about how his experience of fatherhood is preserved in the shape of some of his most loved novels. He discusses how teaching kept him in touch with the world, the experience of his life and his art catching up with one another, and the lingering presence of the Irish language in the speech of his teenage son. He tells the story of self-publishing The Commitments for the price of a second-hand car and what it was like for the book to become a hit movie. Explanations of how he went about creating one of his most famous characters, Henry Smart, and how he works to infuse his novels with the real sound of Dublin streets, create an impression of a novelist working at once from imagination and from his life.

Enda Walsh describes what it was like to be a student in Roddy Doyle's high school classroom and how he came into his sense of himself as a writer. He talks about experiences with his first theater troupe back in Cork, Ireland, the bad plays they put on, the darkness people see in standout works of his such as Misterman and The Walworth Farce, and the impetus for his break-out success, Disco Pigs, which helped to launch the career of Irish actor Cillian Murphy. Interviewed in the beautiful American Irish Historical Society, Walsh explains the feeling of arriving on the backs of literary greats like Beckett and Joyce and his initial hesitations about writing the screenplay of Steve McQueen's award-winning film about Bobby Sands, Hunger.

The story of the teacher and the student, this episode offers perspective on how the Irish literary tradition moves down the generations.

Guest List
Web Extras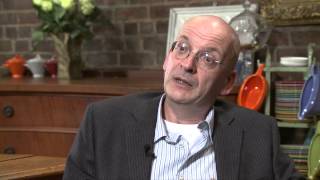 Roddy Doyle on Irish-America
Roddy Doyle talks about the relationship between Ireland and America.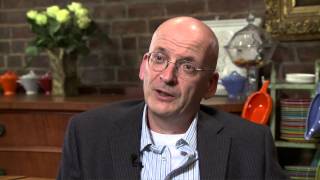 Roddy Doyle on "Irish writing"
Roddy Doyle talks about his relationship with the label of "Irish writer."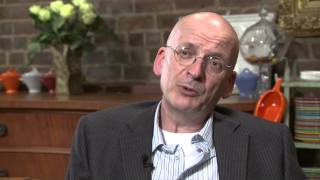 Roddy Doyle - Children's Books
Roddy Doyle talks about the difficulty of writing for children compared to adults.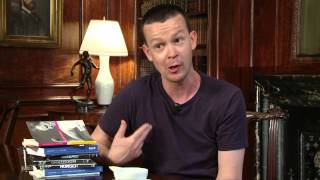 Enda Walsh on why he writes
Enda Walsh talks about "not authoring anything" and how writing is like acting.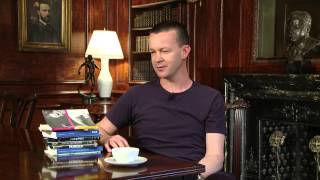 Enda Walsh on writing "Once"
Enda Walsh talks about the fun he had writing the Broadway musical, "Once."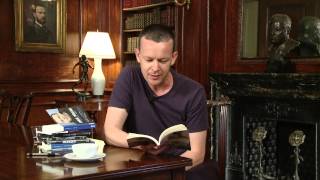 Enda Walsh reads from his work
Enda Walsh reads a short scene from his play, "The New Electric Ballroom."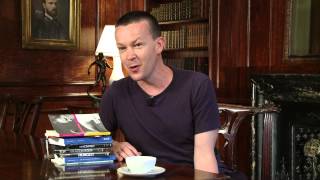 Enda Walsh on being OCD
Enda Walsh talks about dealing with obsessive compulsive disorder and its effect on his work.