This edition: Malachy McCourt & Joseph O'Neill
Tweet
Episode Details
Original tape date: January 7, 2014.
First aired: January 10, 2014.
This episode of "Irish Writers in America," a new 13 part series from CUNY TV (City University of New York television station), features interviews with Malachy McCourt, best-selling author of A Monk Swimming, and Joseph O'Neill, author of the critically acclaimed novel, Netherland, which President Obama named as one of his favorite contemporary works.

Malachy McCourt talks about his love of language and reading, despite never having completed any level of school, and how the influence of his father, also unschooled, helped to develop that love. He tells the story of encouraging his brother Frank McCourt to write the book about their childhood in poverty-stricken Limerick that would become the wildly popular best-seller, Angela's Ashes, and how he felt about the book when it finally did come out. He goes through the many chapters of his career as a radio host, actor, international gold smuggler, and writer, and explains, as he sees it, the essential difference between a writer like his brother and an author like himself.

Joseph O'Neill discusses the complexities of his Irish heritage, the Turkish side of his family, and how he came to write the book that would chart that family history, Blood-Dark Track. He talks about the positive reception to his novel, Netherland, and how his interest in the immigrant experience of New York City led to its writing. The use he makes of the game of cricket in Netherland also figures in, and the way in which that sport serves as a perfect setting in which to explore relations between immigrant communities.

Featuring two Irishmen of complicated backgrounds, this episode is about the crossroads of the personal and the historical, and how a complicated ethnic identity can translate into literary creativity.

Guest List
Web Extras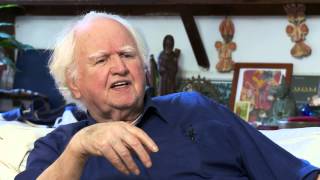 Malachy McCourt on Smiling
Malachy McCourt talks about smiling his way through life, including at bureaucrats.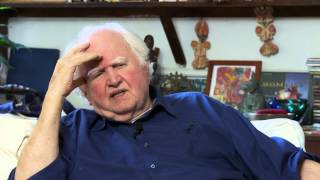 Malachy McCourt on Injustice
Malachy McCourt talks about having a sense of injustice ingrained in him from a young age.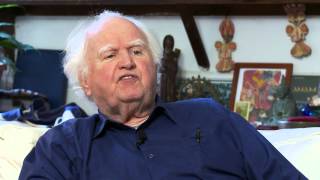 Malachy McCourt on St. Patrick
Malachy McCourt tells the real story of St. Patrick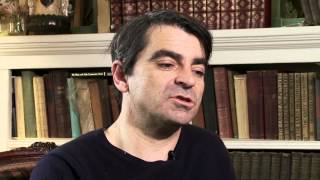 Joseph O'Neill on Nationality
Joseph O'Neill talks about his Irish identity and the question of nationality.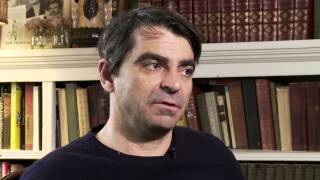 Joseph O'Neill - Recent History
Joseph O'Neill talks about researching his family history and the way Ireland has changed.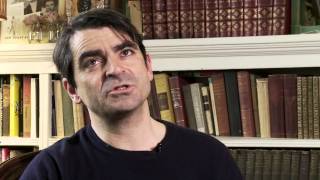 Joseph O'Neill - The Novel Now
Joseph O'Neill on being unread and the position of the novel and novelist vis-a-vis readers.