This edition: William Kennedy & Pete Hamill
Tweet
Episode Details
Original tape date: January 22, 2014.
First aired: January 24, 2014.
This episode of "Irish Writers in America," a new 13 part series from CUNY TV (City University of New York television station), features interviews with William Kennedy, the Pulitzer-Prize winning author of Ironweed, and quintessential New York newspaper man and acclaimed novelist, Pete Hamill.

William Kennedy talks about finding his way as a novelist, his early misguided obsession with finding a literary style, how impossibly difficult it once seemed to actually complete a novel, the numerous rejections he received, and eventually having his writing about Albany compared to James Joyce's on Dublin. He tells the story of how Saul Bellow helped to get his first book published, and how he balanced his energies between journalism and fiction. The various charts, lists, and maps used to keep people and places straight over his long career of writing about the Phelan family are shared and explained. From his beautiful house just outside Albany, he describes the fresh challenge of each new book, and the beauty of discovering what it will be as he writes it.

Pete Hamill discusses the difference between writing journalism and fiction, how one led to the other, and his early aspirations as a comic book artist. He tells the history of his family's migration from Northern Ireland, and how his parents, while being from the same place, only found each other once here in New York. He describes the privilege of being able to go inside the heads of his fictional characters, and how he came up with the plot of his new novel, Tabloid City. The enthusiasm and determination of his journalism students are spoken of as a sign of hope for the future of journalism.

Featuring two journalists-turned-esteemed novelists and looking back at two long literary careers, this episode is about evolving toward the imaginative.

Guest List
Web Extras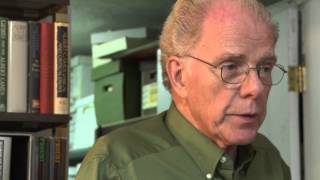 William Kennedy-"Gabo" Marquez
William Kennedy talks about interviewing Gabriel Garcia Marquez's 100 Years of Solitude.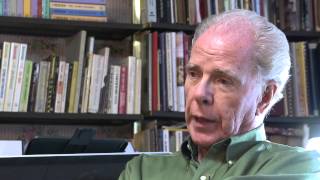 William Kennedy - Publishing
William Kennedy on the state of the publishing industry and how it has changed over time.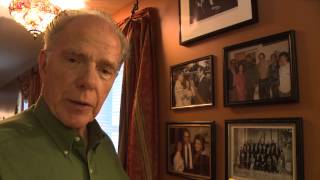 William Kennedy - House Tour
William Kennedy gives us a tour of his house, photos, and tombstone from the Ironweed film.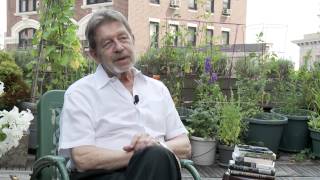 Pete Hamill on Tabloid City
Pete Hamill talks about the themes of his novel, Tabloid City.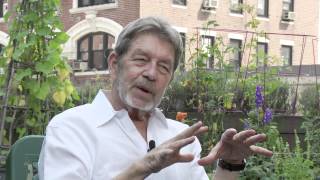 Pete Hamill - Future of News
Pete Hamill on the future of journalism, why it isn't going anywhere, and what it takes.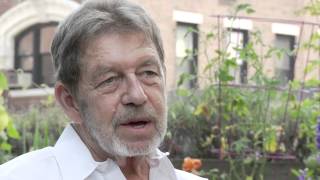 Pete Hamill - First Writing Job
Pete Hamill on his first job as a writer, working at a Greek magazine called Atlantis.