This edition: Season 7/Episode 6
Tweet
Episode Details
Original tape date: February 7, 2018.
First aired: February 7, 2018.
This month on Science & U!:

A new planetarium has opened at the Liberty Science Center in Jersey City and it is the largest in the western hemisphere! The equipment allows real-time updates from space. CEO and science geek Paul Hoffman gives Donna Hanover a tour.

Everyone is impacted by cancer in some way or another and we all wish the treatments weren't so demanding on the body. Dr. Max Gomez visits Mount Sinai Downtown to learn about a lesser-known and less invasive treatment that's finding some success, it's called cryoablation.

Can breathing slowly actually relieve stress? Magalie Laguerre-Wilkinson speaks to a leading medical expert who says yes.

Are we in danger of overly evolved artificial intelligence? Ari Goldberg finds out what exactly A.I. is and whether or not humanity really is at risk.

A British publishing company is taking the science reference book and blowing it up to room size. Author Christopher Lloyd and the American Museum of Natural history are turning science reference books into page-turning toys.

When strong storms hit the greater New York City area it's common to see uprooted trees and downed power lines. Ever wonder what happens to all that wood? Tinabeth Piña visits NYCitySlab to see how damaged or already fallen trees are being recycled.

For More Information:
Liberty Science Center - https://lsc.org/explore/planetarium-films-laser-shows
The Science Timeline - https://www.whatonearthbooks.com/us

Guest List
Web Extras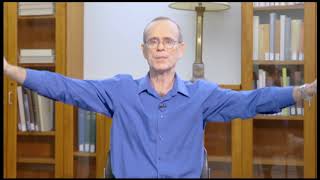 Dr. Richard Brown - Breath #1
Dr. Richard Brown teaches the 1st type of breathing "5 BPM with Concscious Movement."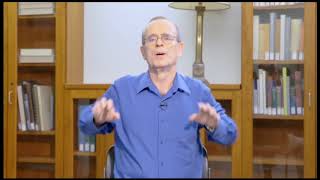 Dr. Richard Brown - Breath #2
Dr. Richard Brown teaches "Ha Breath."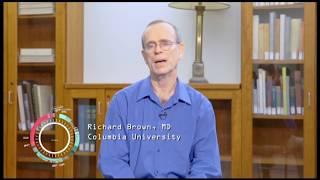 Dr. Richard Brown - Breath #3
Dr. Richard Brown teaches "4-4-6-2" breath.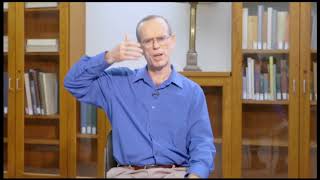 Dr. Richard Brown - Breath #4
Dr. Richard Brown teaches "Coherent Breathing," the last breathing technique.
Saturday, May 25 - 11:30am
Sunday, May 26 - 5:30pm
Wednesday, May 29 - 9:00pm
Thursday, May 30 - 10:30am, 4:30pm
Wednesday, June 12 - 9:00pm
Thursday, June 13 - 10:30am, 4:30pm
Saturday, June 15 - 11:30am
Sunday, June 16 - 5:30pm
Wednesday, May 22 - 9:00pm
Thursday, May 23 - 10:30am, 4:30pm
Wednesday, May 15 - 9:00pm
Thursday, May 16 - 10:30am, 4:30pm
Saturday, May 18 - 11:30am
Wednesday, May 8 - 9:00pm
Thursday, May 9 - 10:30am, 4:30pm
Saturday, May 11 - 11:30am
Sunday, May 12 - 5:30pm
Wednesday, May 1 - 9:00pm
Thursday, May 2 - 10:30am, 4:30pm
Saturday, May 4 - 11:30am
Sunday, May 5 - 5:30pm
Wednesday, April 24 - 9:00pm
Thursday, April 25 - 10:30am, 4:30pm
Saturday, April 27 - 11:30am
Sunday, April 28 - 5:30pm