This edition: Episode #105: "Force Majeure" & "Rosewater"
Tweet
Episode Details
Original tape date: April 8, 2015.
First aired: June 19, 2015.
In episode #105 of Science Goes to the Movies, co-hosts Faith Salie and Dr. Heather Berlin discuss visceral fear as it relates to the Swedish film Force Majeure, joined by NPR Science Friday host Ira Flatow for a continued analysis as portrayed in Jon Stewart's Rosewater.

Force Majeure follows a family's emotional turmoil after a father fails to protect his wife and children in a potentially dangerous situation. This leads to a conversation about how fear and gender relate, and how a mother's protective instinct toward children differs from that of a father. A discussion ensues about the impossibility of predicting how any person will react to a sudden fearful circumstance; what neurological processes are engaged in those moments; and the amount of leeway in the brain for analytical thinking during a dire circumstance. Salie and Berlin additionally explore scientific evidence for selfishness and cowardice.

Ira Flatow joins the hosts to discuss Rosewater, the true story of an Iranian-Canadian journalist who was detained and tortured on suspicion of being an American spy. He helps to explicate the differences between psychological and physical torture, the lasting effect of one versus the other, and the neurological circuitry involved. A new psychological field, studying the resilience of survivors of traumatic events, is explained, as well as how humor can empower in a threatening situation. Flatow also offers insights on how fear can interfere with a person's ability to perceive what is otherwise undeniable.

Science Goes to the Movies is made possible by generous support from the Alfred P. Sloan Foundation.

Guest List
Web Extras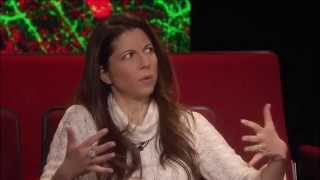 The Science of Being Scared
Dr. Heather Berlin breaks down the reaction in the brain to a frightening situation.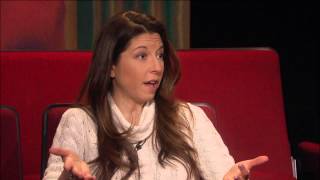 Does fear hinder memory?
Dr. Heather Berlin and Faith Salie discuss the effect of fear on perception and memory.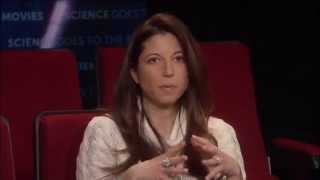 The neurology of blindfolding
Dr. Heather Berlin explains the neurological effects of having your sight denied.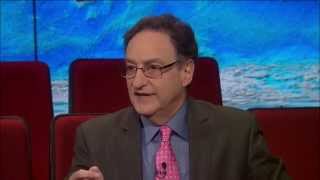 Fear and Climate Change
Ira Flatow discusses how fear makes it hard to face the realities of climate change.
Thursday, May 30 - 8:00pm
Saturday, June 1 - 5:30pm
Tuesday, June 4 - 7:00am, 1:00pm
Thursday, June 6 - 8:00pm
Saturday, June 8 - 5:30pm
Sunday, June 9 - 7:30am
Tuesday, June 11 - 7:00am, 1:00pm
Thursday, June 13 - 8:00pm
Saturday, June 15 - 5:30pm
Sunday, June 16 - 7:30am
Tuesday, June 18 - 7:00am, 1:00pm
Thursday, June 20 - 8:00pm
Thursday, May 16 - 8:00pm
Saturday, May 18 - 5:30pm
Sunday, May 19 - 7:30am
Tuesday, May 21 - 7:00am, 1:00pm
Thursday, May 2 - 8:00pm
Saturday, May 4 - 5:30pm
Sunday, May 5 - 7:30am
Tuesday, May 7 - 7:00am, 1:00pm
Tuesday, April 23 - 7:00am, 1:00pm