This edition: Episode #106: "American Sniper" & "Gran Torino"
Tweet
Episode Details
Original tape date: July 1, 2015.
First aired: July 17, 2015.
In episode #106 of Science Goes to the Movies, co-hosts Faith Salie and Dr. Heather Berlin are joined by Gerard Ilaria, from Weill Cornell Medical Center's Headstrong Project, and Derek Coy, a U.S. Marine Corp veteran, to discuss post-traumatic stress disorder (PTSD) as it relates to the Clint Eastwood-directed films, American Sniper and Gran Torino.

American Sniper leads to a conversation about how difficult it can be to return to civilian life after being in combat, as well as the neurochemical realities of PTSD and the importance of recognizing it as a physical condition rather than just an emotional or psychological one. Mr. Coy shares his thoughts on the film as a veteran of the Iraq war, and Mr. Ilaria provides insight into some day-to-day techniques veterans can use to reduce anxiety and process traumatic memories. He also explains the harmfulness of the "crazy vet" stereotype.

Gran Torino brings up the significant advances in the awareness and treatment of war trauma since the Korean War (1950-53) – particularly our current understanding of "neuro-plasticity" and neural-pathway creation that could have helped the main character in the film. The lead characters in both films, Chris Kyle in American Sniper and Walt Kowalski in Gran Torino, are viewed in terms of their inability to let go and move on from the war. The possibility of physically healing the brain through the resolution of trauma is given careful consideration, and the lack of therapy for either character, even as an option, is discussed in terms of how realistic it is. Coy shares his personal view of not wanting to relive memories in the way therapy would have required. Mr. Ilaria debunks the idea that movies like these might help veterans who struggle with PTSD, and Mr. Coy explains how difficult it was for his family while he was in Iraq compared to the two respective families' experiences in the films.

Science Goes to the Movies is made possible by generous support from the Alfred P. Sloan Foundation.

Guest List
Web Extras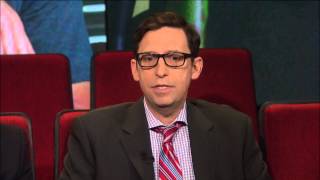 Gerard Ilaria on EMDR
Headstrong's Gerard Ilaria talks about a new PTSD treatment and the film American Sniper.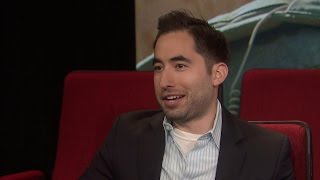 Vet Derek Coy on Coming Home
Iraq war veteran Derek Coy talks about the difficulty of returning home from war.
Tuesday, May 21 - 7:00am, 1:00pm
Thursday, May 30 - 8:00pm
Saturday, June 1 - 5:30pm
Tuesday, June 4 - 7:00am, 1:00pm
Thursday, June 6 - 8:00pm
Saturday, June 8 - 5:30pm
Sunday, June 9 - 7:30am
Tuesday, June 11 - 7:00am, 1:00pm
Thursday, June 13 - 8:00pm
Saturday, June 15 - 5:30pm
Sunday, June 16 - 7:30am
Thursday, May 16 - 8:00pm
Saturday, May 18 - 5:30pm
Sunday, May 19 - 7:30am
Thursday, May 2 - 8:00pm
Saturday, May 4 - 5:30pm
Sunday, May 5 - 7:30am
Tuesday, May 7 - 7:00am, 1:00pm
Saturday, April 20 - 5:30pm
Sunday, April 21 - 7:30am
Tuesday, April 23 - 7:00am, 1:00pm