This edition: Episode #111: "Mad Max: Fury Road"
Tweet
Episode Details
Original tape date: October 2, 2015.
First aired: December 18, 2015.
In episode #111 of Science Goes to the Movies, Dr. Heather Berlin and Faith Salie are joined by automotive engineer and Future Fuels Technology CEO Art Vatsky to discuss the science of cars and engines as portrayed in Mad Max: Fury Road.

Mad Max: Fury Road serves as the foundation for a conversation about how combustion engines function – specifically the thousands of explosions that occur within the cylinders of such an engine. Mr. Vatsky evaluates the plausibility of the cars that appeared in the original Mad Max movies, which used airplane engines, as well as those in the most recent installment in the franchise. Torque and RPM are defined, as is their significance to the way an engine works.

Next, the love for cars in our culture and what they represent are discussed as compared to other much less individualistic means of transportation such as trains. The reason for the protrusion of certain "supercharger" engines out of the hood of a car is carefully explained, as well as fundamental design and capability differences between such engines and ordinary ones. The phenomenon of "Turbo lag" is defined, and the idea, portrayed in the film, of creating a boost by spitting fuel into the engine, is debunked. The use of nitrous oxide in an engine is also carefully considered, including a breakdown of the nature of that chemical and how it can generate power. The potential to run cars on fossil fuel alternatives is assessed and the crucial role of temperature, i.e. extreme heat, in the function of an engine is described. How electrical cars work and the differences between them and fuel-run cars is thoroughly analyzed, as well as their economical practicality.

Next, Mr. Vatsky explains the source of the noisiness of the engines in Mad Max: Fury Road, and what those noises can indicate to the ear of an engineer about the engine of the car. The "guzaline" of the movie leads to a discussion of the effects of 1970's Clean Air Act on automotive engineering as well the relationship between engineers and scientists and how their work ultimately complements one another. Finally, Mr. Vatsky voices his displeasure with the absence of mechanical engineers from the movie and how the functionality of these vehicles, in the world of the movie, seemed to be taken for granted.


Written and Produced by Lisa Beth Kovetz.

Science Goes to the Movies is made possible by generous support from the Alfred P. Sloan Foundation.

Guest List
Web Extras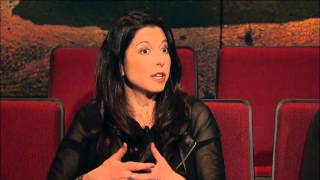 A Freudian Connection to Cars?
Heather Berlin breaks down our sometimes Freudian connection to our cars.
Thursday, May 30 - 8:00pm
Saturday, June 1 - 5:30pm
Tuesday, June 4 - 7:00am, 1:00pm
Thursday, June 6 - 8:00pm
Saturday, June 8 - 5:30pm
Sunday, June 9 - 7:30am
Tuesday, June 11 - 7:00am, 1:00pm
Thursday, June 13 - 8:00pm
Saturday, June 15 - 5:30pm
Sunday, June 16 - 7:30am
Tuesday, June 18 - 7:00am, 1:00pm
Thursday, June 20 - 8:00pm
Saturday, June 22 - 5:30pm
Sunday, June 23 - 7:30am
Thursday, May 16 - 8:00pm
Saturday, May 18 - 5:30pm
Sunday, May 19 - 7:30am
Tuesday, May 21 - 7:00am, 1:00pm
Thursday, May 2 - 8:00pm
Saturday, May 4 - 5:30pm
Sunday, May 5 - 7:30am
Tuesday, May 7 - 7:00am, 1:00pm