This edition: History
Tweet
Episode Details
Original tape date: February 10, 2015.
First aired: February 22, 2015.
On this episode we revisit segments that use history to tell the story. Mike Wallace of the Graduate Center's Gotham Center walks us through the history of New York City activism; Barry Rosen, now retired from BMCC, shares his experience being one of the 52 Iranian hostages of 1979; we explore the history of D.A.R., the Daughters of the American Revolution; and Baruch College's Abby Anderton tells us how Beethoven's music was used by the Nazi regime in the 1930s and 1940s, and then by a recovering Germany after that.

Guest List
Abby Anderton Baruch College
Kathleen Benson Activist, East Harlem Walking Tour
Charlene Fletcher Brown Adjunct Lecturer, Pending Member, LaGuardia Community College, Increase Carpenter Chapter of the DAR
Sarah Henry Deputy Director and Chief Curator, Museum of the City of New York
Catherine R. Ludlam Vice Regent, President, Increase Carpenter Chapter of the DAR, Prospect Cemetery Association
Madelaine Piel Pending Member , Increase Carpenter Chapter of the DAR
Wilhelmena Rhodes Kelly Alumna, Regent, Brooklyn College, Increase Carpenter Chapter of the DAR
Barry Rosen Executive Director, Public and External Affairs, BMCC
Prof. Mike Wallace Founder, Chair of Advisory Board, Gotham Center for New York City History
Web Extras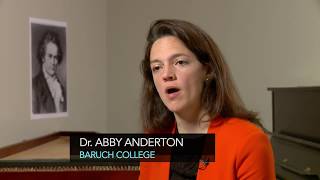 Abby Anderton on Leo Brochard
The story of Leo Borchard and his untimely death in post-WWII Germany.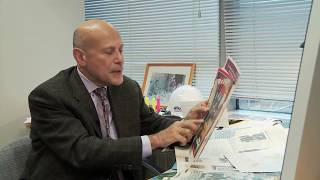 Barry Rosen on Ronald Reagan
Barry Rosen, ex-Iranian hostage, talks of life immediately after the terrifying ordeal.